Meetings, Courses, and Conferences
GamlaVærket offers meeting, course, and conference facilities in a historic setting, with a unique charm and warm atmosphere.
Located right in the heart of Sandnes, GamlaVærket is perfect for companies headquartered in Sandnes, Forus, and Stavanger, seeking not only a venue, but also for the gatheing to be accompanied by great coffee, delicious food, and fantastic service.
Feel free to contact us for a commitment-free conversation regarding your meeting, course, or conference needs.
Unique and historical surroundings with modern equipment
Our conference rooms are excellent for meetings, courses, lectures, and gatherings from 5 to 80 people. We have modern equipment, most of which was upgraded in 2021, offer fruits and fresh baked goods for the all-important coffee break.
We can arrange anything from a single-day course to an entire weekend course with accommodation. There is no better way to end a long day of meetings or courses than by enjoying a 3-course meal at our restaurant.
We also offer exciting team building activities such as pottery courses, kitchen theater, sourdough baking, and beer tasting.
Our Conference Rooms are equipped with:
Smart TV (Touchscreen TVs also available)

Projector

Video Conferencing Equipment

Sound System

Flip-over and Markers

Notepads and Pens

High-speed Wireless Internet
STYREROM 1
Excellent for board meetings and small courses, can accommodate up to 10 people.
STYREROM 2
Excellent for small courses and seminars, can accommodate up to 12 people.
TØRKELOFTET
Excellent for small meetings and seminars, can accommodate up to 20 people.
GJESTESTUEN
A meeting room with a small lounge area that can accommodate up to 40 people.
5. ETASJE
GamlaVærket's meeting room on the 5th floor with a view of Sandnes. This room can accommodate up to 35 people.
SUITEN
For special occasions, it is a nice touch to invite for a meeting at our suite where there are high ceilings and a meeting table for 6 people.
GILDESALEN
GamlaVærket's main hall with room for 80 people with a wardrobe located just outside the door.
GamlaVærket's Day Package
GamlaVærket offers a generous day package for conference room bookings.
Everything you need for the meeting, course, or conference:
A tray of fresh fruit from start to finish
A delicious 2-course lunch
Coffee, tea, and water throughout the day
Freshly-made snacks to go with one coffee break
Conference room rental and standard AV equipment (projector or TV,  flip-over, notepads, and pens)
Extras for inspiration and a bit of indulgence:
GamlaVærket's breakfast buffet 135,- kr per person
Nuts 35,- kr per person
Crudités 48,- kr per person
Assorted sodas 45,- kr per bottle
Snacks 38,- kr per person
Get in touch and we will tailor a package for you at nice prices.
We recommend having an extra experience in connection with the meeting and offer several activities – both indoor and outdoor.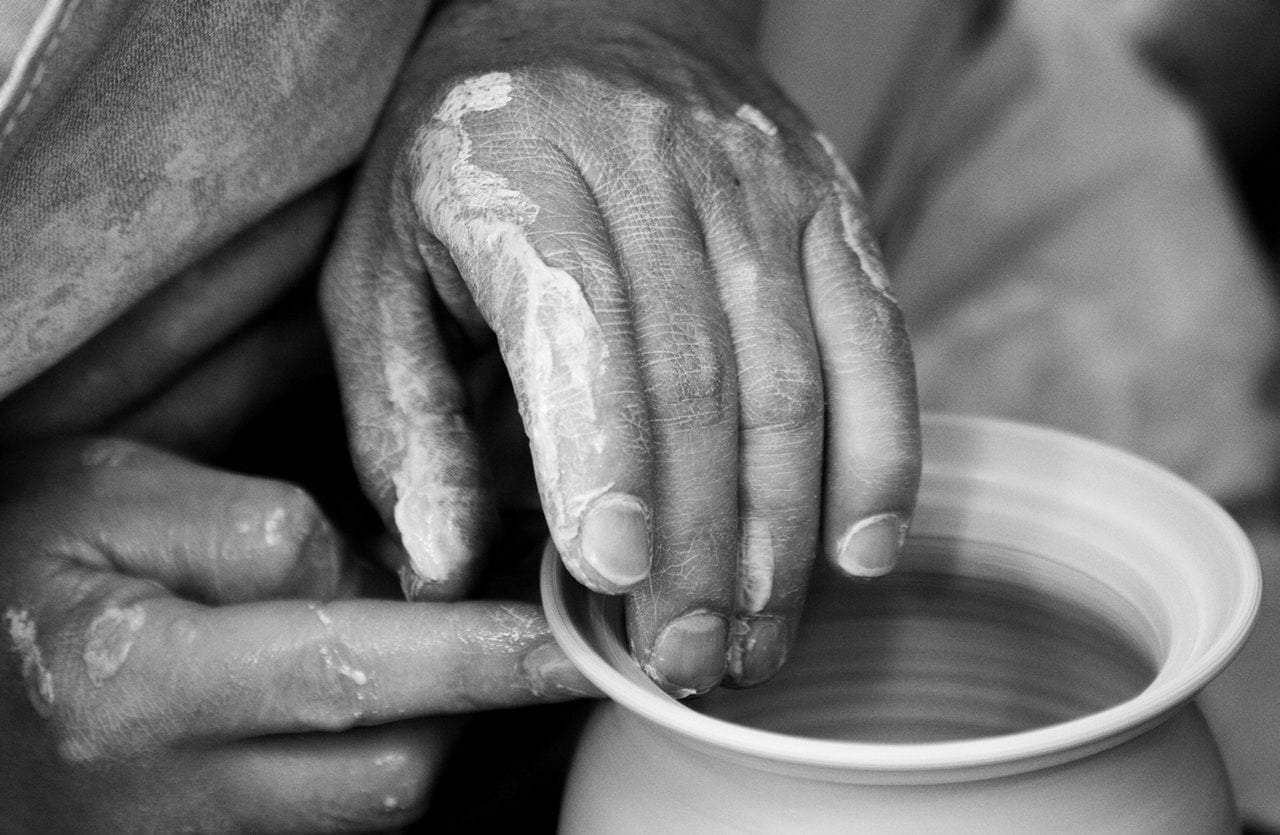 Pottemaker Simonsen
Located just a few steps away in Langgata, a 7th generation potter will be waiting to show their art and tell stories of how Sandnes was built. Spin your own pottery masterpiece. The piece can be picked up after firing. You can kick off this unique experience with some delicious fresh bread, olives, tapenade, pesto, and a nice, cold drink at GamlaVærket before the potter picks you up.
350,- kr per person (this price does not include tapas and beverages)
A walk around the city
In the books "Ei me alt" (in English: "One with everything") and "Ei te" (in English: "One more"), author Jack Rostøl writes about Sandnes as he remembers the city from the 60s and 70s. It was the time to buy "one with everything", such as a hotdog with mustard, ketchup, and onions. And if you were not satisfied after the first one, you bought "one more". Today, the hotdog stands are long gone, and now it is the petrol stations that sell hotdogs. Rostøl is happy to take you on an hour-long tour of the city filled with good stories while also showing you the places he described in his books.
450,- kr per person (minimum spend of 2000,- kr)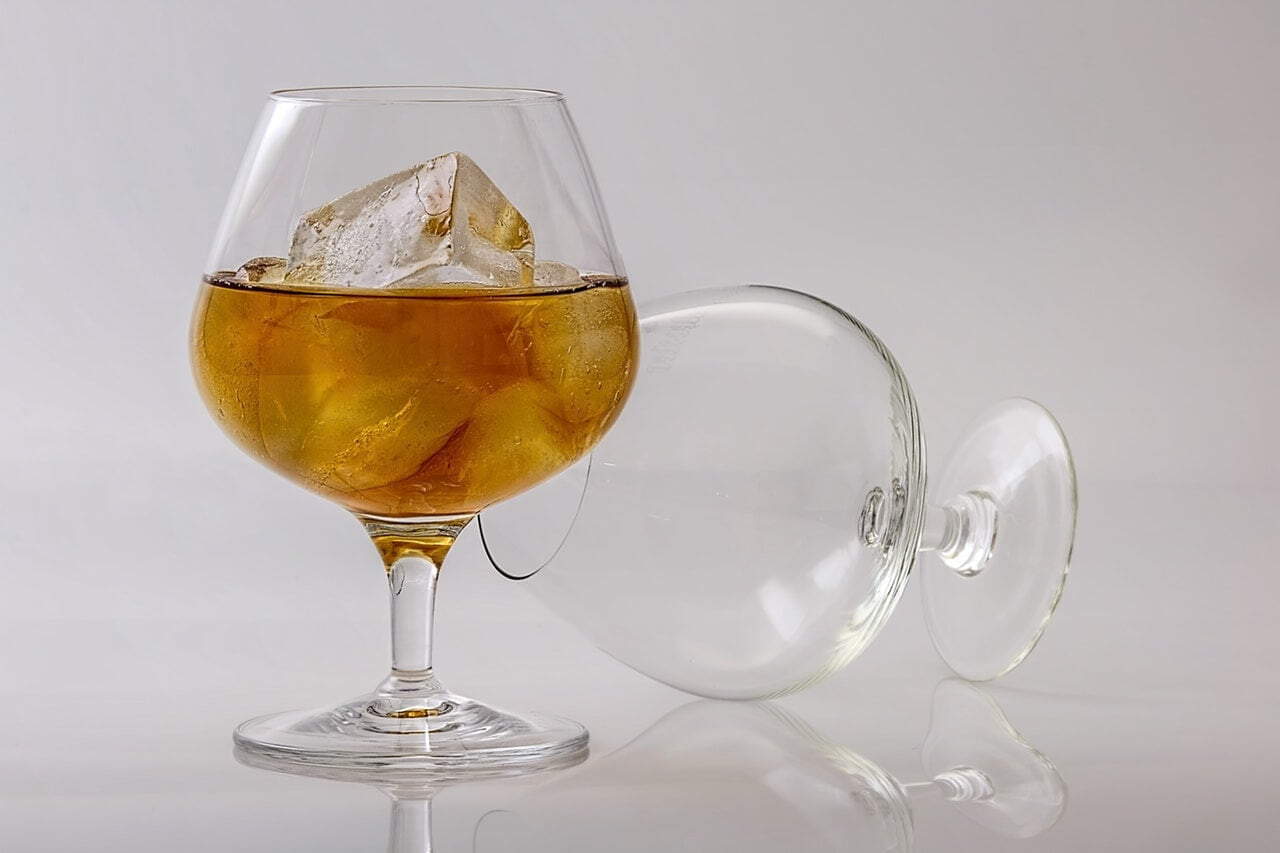 Aquavit, Cognac, or Beer Tasting
We are proud to be the only authorized restaurant in Sandnes to serve aquavit and are happy to share our knowledge as we do a tasting of 5 varieties of aquavit. We also offer cognac or beer, depending on what you want to get to know better.
An additional 145, kr per person will apply if you wish to have some snacks to go with the tasting, which can also double as pre-dinner appetizers.
495,- kr per person
Kitchen Theater
Prepare your own dinner from scratch. Our talented chefs will guide you and your companions from start to service of a delicious 3-course meal. This activity is best suited for groups of up to 15 people. Should there be more participants, others can work on the wine pairings together with our knowledgeable servers.
995,- kr per person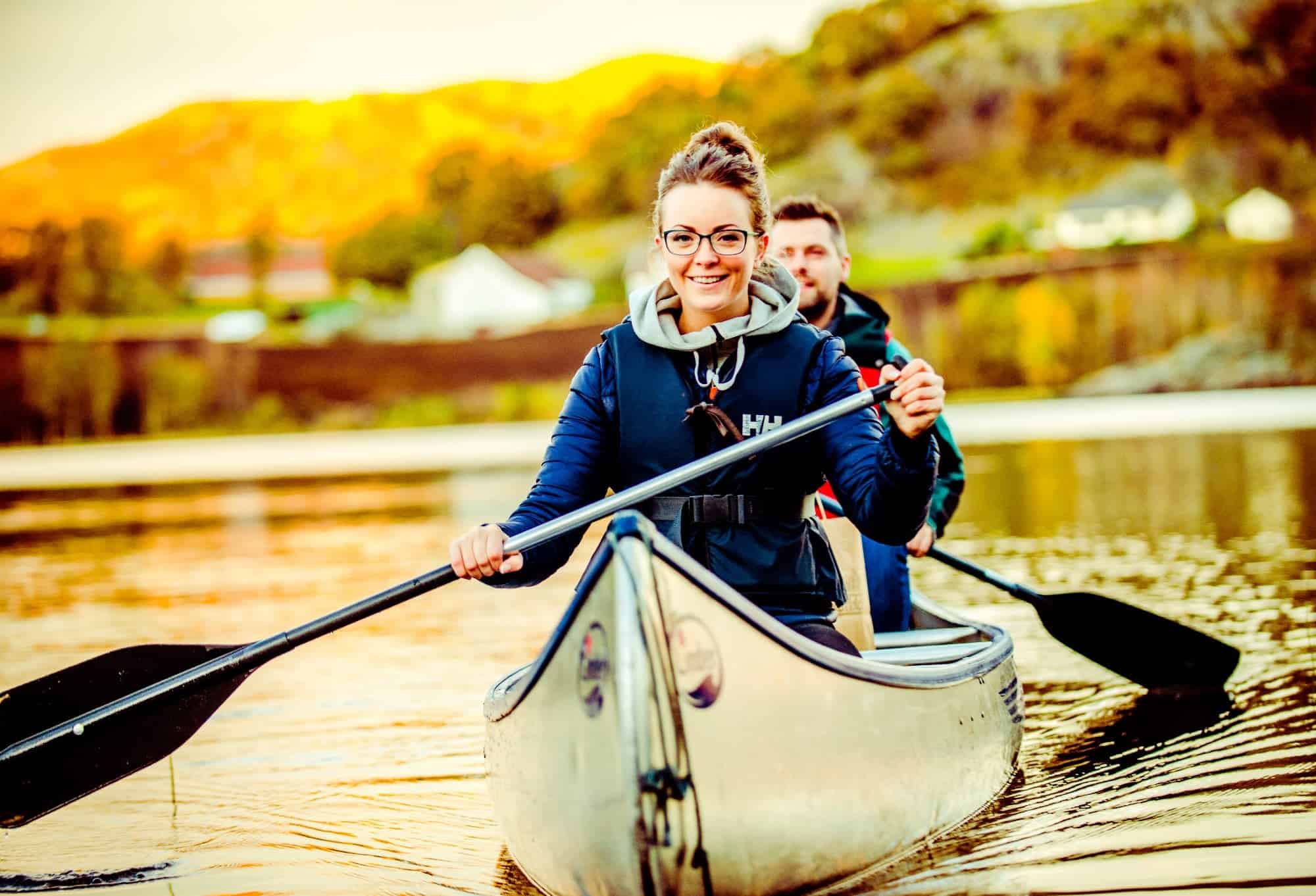 Canoe Rental
Kronen Gaard Hotell has 12 canoes available for rent. Whether you are staying at the hotel for a conference or visiting for the holidays, you are welcome to paddle one of our canoes along the Ims-Lutsi watercourse. The canoes are located in Alsvik.
Price per day 300,- kr per canoe
Canoe Rental Season: May – October
Food and Art
Do you like clean lines or complete chaos? The choice is of course yours. In this activity, enjoy the opportunity to explore your creative side together with an artist who will guide your group throughout the activity. Each participant is given their own canvas as well as paint brushes, paint, spatulas, and other necessary tools to make your work of art.
Suitable for groups of up to 15 people.
650,- kr per person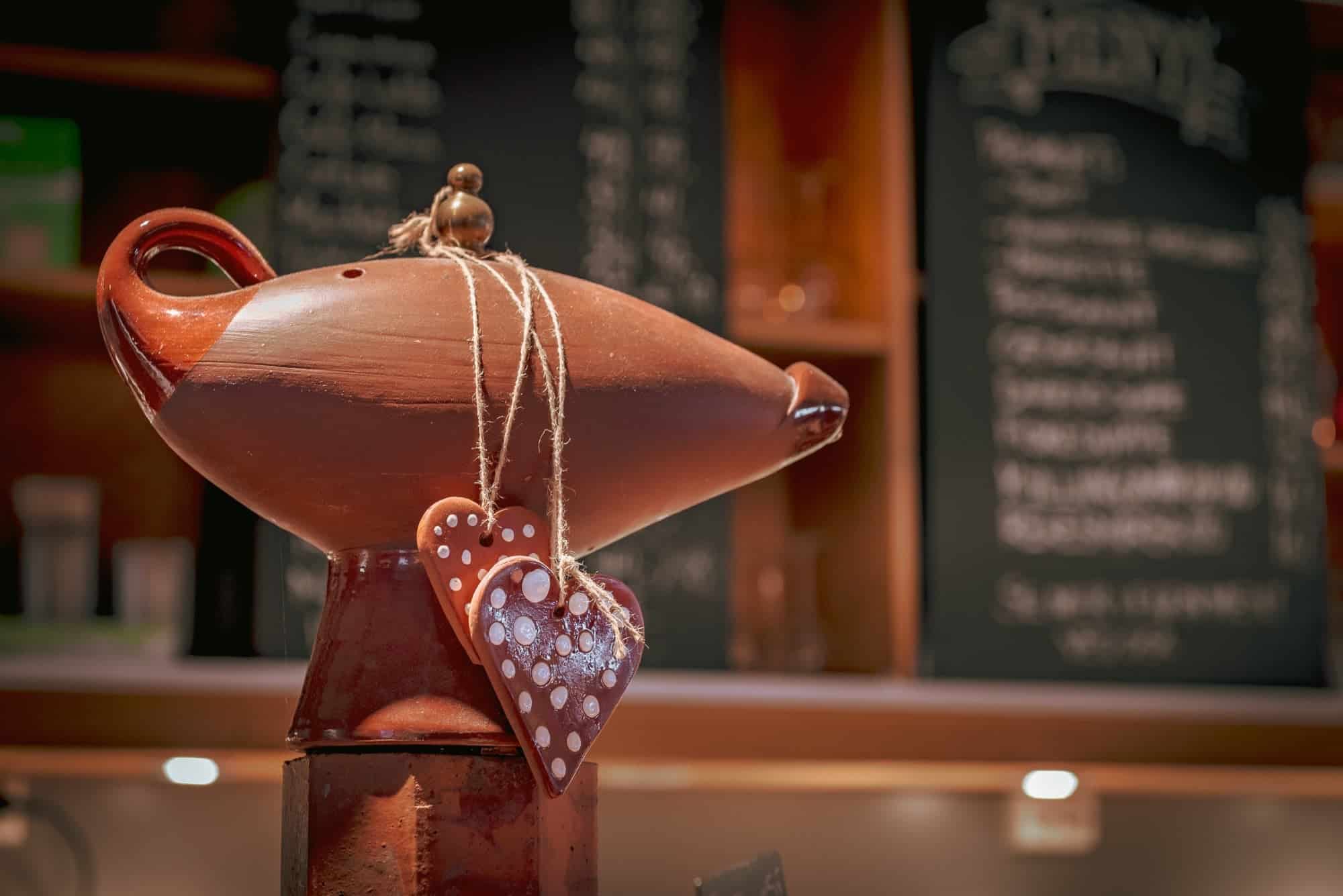 Opera Mints
They are not purple, pink, and white as in the bag of Opera Mints, but fiery, lively, and incredibly talented opera singers. If you do not like opera, but wish to experience something new, then this is for you. We recommend about 20 minutes with the aperitif, during dinner, during lunch, or during the break… the choice is yours.
The price ranges from 5000 – 10.000,- kr depending on the duration and number of opera singers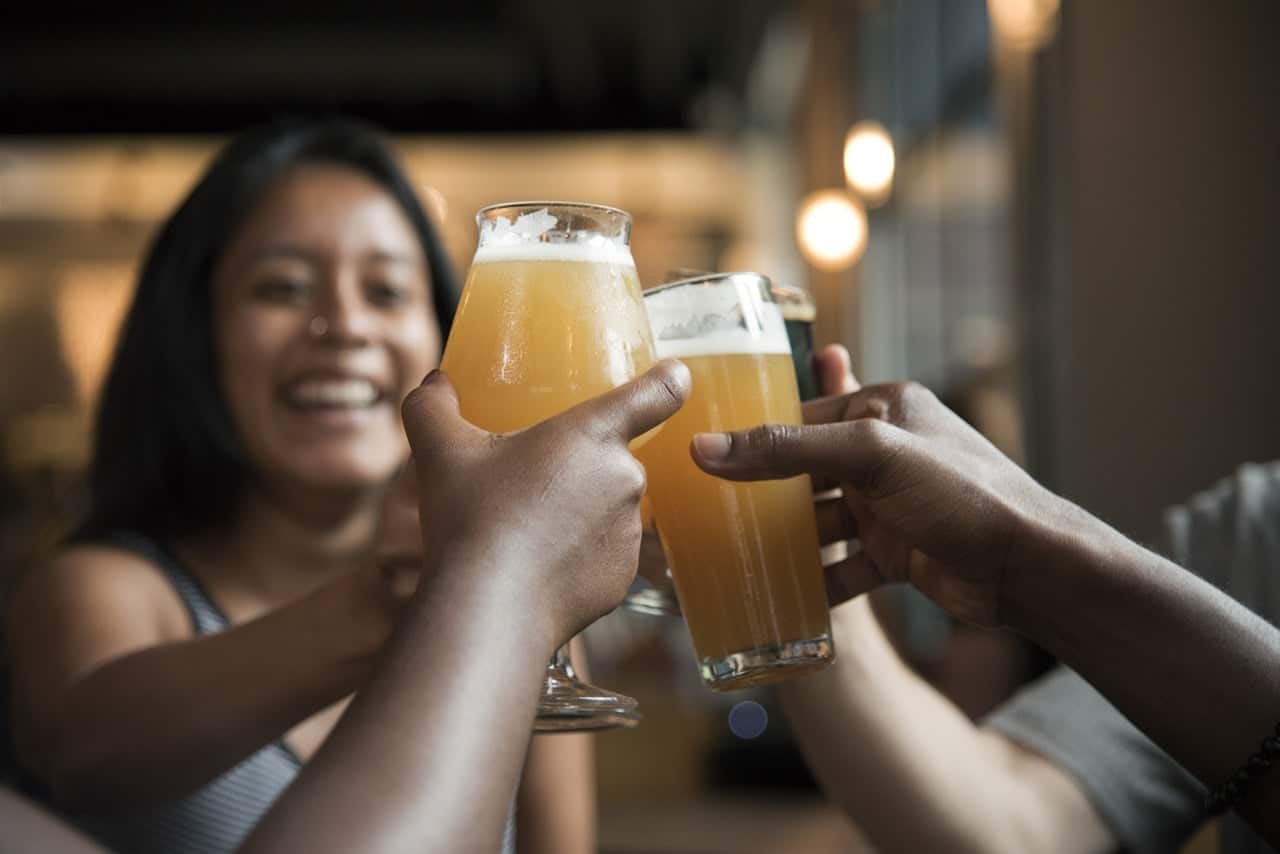 Beer Tasting
Our beer enthusiast takes you on a journey through the world of beer. Here, the taste buds are set in motion and you are guaranteed to have a renewed relationship with beer after this evening. The kitchen at Kronen Gaard prepares a plate for each participant with different flavors such as herring, marinated shrimp, and an assortment of cheeses, cured meats, and dark chocolate, which are to be tasted together with the different beers.
The duration of the event is approximately 1,5 hours and is best suited for groups of 10 – 30 people.
495,- kr per person