Cruise along Lysefjorden
and a daytrip to Flørli
Visit Flørli 4444 and hike the world's longest wooden stairs!
Every Saturday and Sunday from May through September, Rødne Fjord Cruise will take you on a wonderful cruise through Lysefjorden and a daytrip to Flørli, where all 4,444 steps of the famous Flørli stairs await. In this package we have included one night's accommodation, as the boat departs early in the morning. The start of this tour is therefore on a Friday or Saturday.
Flørli is an idyllic, roadless area that offers beautiful scenery, unique outdoor experiences, an exciting history of hydroelectric power, and a cozy café. Flørli is best known for having the world's longest wooden staircase, with 4,444 steps in all. The top of the stairs is 750 meters above sea level. The climb is really worth the effort, since the fantastic views from the top include beautiful Lysefjorden and Preikestolen's mountains.
Included in this package:
1 night accommodation, dinner, and breakfast
Fjord cruise to Flørli
A visit to the exhibition in the historic hydropower station
"Today's Lunch" at Flørli's Kraft Kafé.
3-hour Cruise along Lysefjorden
to the Pulpit Rock
The Lysefjord in Ryfylke is a well-kept secret. Here you will find the Pulpit Rock, or "Preikestolen" as we call it in Norwegian, which has been appointed one of the most spectacular viewpoints in the world. However, there is also so much more to see!
Surrounded by spectacular natural phenomenon such as the Pulpit Rock, the Kjerag mountain, rugged landscape and dramatic mountain formations, you're in for a lovely day out on the fjord. Rødne Fjord Cruise's new, all-electric speedboat "Rygerelektra" – a modern catamaran – takes you comfortably from Stavanger city centre and out into the stunning fjord landscape in one of Norway's most beautiful fjords.
Included in this package:
3-hour fjord cruise
1 night accommodation and breakfast
Cruise along Lysefjorden and
Hike to the Pulpit Rock

Are you fond of spectacular nature?
Then this combination tour is just right for you. Experience a cruise on the majestic Lysefjord, a hike to the Pulpit Rock, and a relaxing stay at a historical hotel.
Day 1 – Check-in at GamlaVærket
Day 2 – Fjord cruise along Lysefjorden and hike to the Pulpit Rock
Day 3 – Check-out and new adventures?
We also recommend that you extend your stay in Rogaland and fill up the memory book with more great adventures. Visit the quaint sandy beaches of Jæren, hike to the Pulpit Rock and Kjerag or other nature areas, experience Flørli – the world's oldest wooden stairway with 4444 stairs, or simply enjoy the culinary and cultural scene of Stavanger.
This package is available from May through September.
Included in this package:
Fjord cruise with Rødne Fjord Cruise
Transport
Drop-off in Stavanger
2 nights' accommodation, dinner, and breakfast
Join a guided tour in the archipelago outside Jørpeland, by the beginning of the Lysefjord!
Explore the magical feeling of sliding soundlessly through the water and enjoy the spectacular scenery along the way. From the kayak you might see birds, jumping salmon, seals, and eagles along the beautiful coastline. You'll also get to see old burial sites from the Iron Age and a view of "Solspeilet" – the Norwegian Stonehenge, situated in the middle of the archipelago outside Jørpeland.
This – in combination with a stay at a historical hotel – makes for a splendid and memorable getaway!
Included in this package:
Guided kayak tour in the archipelago outside Jørpeland
Packed lunch from the hotel
1 night accommodation, dinner, and breakfast
Hike to the Pulpit Rock (Preikestolen)
A breathtaking experience!

Preikestolen, which was formed more than 10.000 years ago, is the most iconic natural landmark in Norway. From the top of the 604-meter high cliff, you will find the most spectacular views that Ryfylke has to offer. Experience one of Norway's most popular & spectacular hikes, and enjoy a relaxing stay at a historical hotel.
Included in this package:
2 nights' accommodation including breakfast
2 dinners
Packed lunch and a map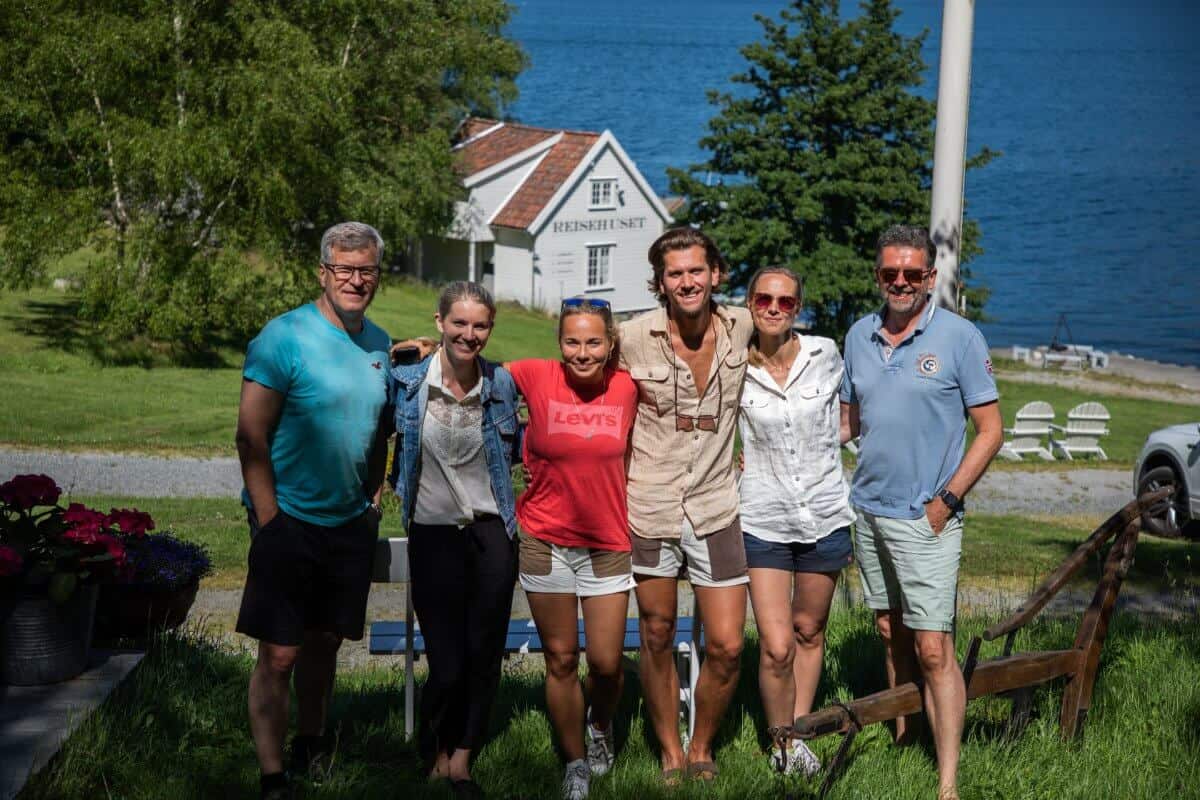 Discovery Route
Discovery Route is a historical roundtrip along the Riksvei 13 (Rv13) from Stavanger to Bergen. This historic route has existed since the 1880s, when tourists traveled by horse and carriage to experience the beautiful nature with majestic mountains, magnificent fjords, crystal clear rivers, and cascading waterfalls.
For breaks along the Discovery Route, stay in historic hotels and experience popular tourist attractions such as Pulpit Rock, Kjeragbolten, and Trolltunga.
Book your Norwegian holiday through Up Norway, which has extensive experience in tailoring completely unique trips and experiences in Norway that are adapted to your wishes and needs.
Norway's Most Sustainable Journey
In the summer of 2020, Ina Vikøren, Sustainability Manager for Telia, traveled with Up Norway and a film team along the Discovery Route between Bergen and Stavanger to meet local tourism and hospitality providers like us at Kronen Gaard Hotell and Bakernes Paradis. The goal of the trip was to piece together and explore Norway's most sustainable travel experience.
Book a romantic stay with us at GamlaVærket, where we provide a romantic setting throughout the weekend where you and your loved one can enjoy being each other's company in a cozy, charming, historical setting.
The romance begins right when you step into our doors. You'll find a bottle of bubbly and a plate of fresh fruit in your room. Then for dinner – a quiet, romantic candlelit 3-course meal for two in our restaurant.
We can also provide, through Four Season Spa, one of our neighbors along Langgata, spa and skin care treatments, should you wish. If you are more of an active couple, we can also recommend plenty of nearby hiking activities, together with a packed lunch from us.
Included in the package:
Accommodation in a Historical Double Room
A bottle of sparkling wine and a tray of fresh fruit in your room upon arrival
Luxurious bathrobes 
3-course dinner for two
A delicious breakfast buffet in our restaurant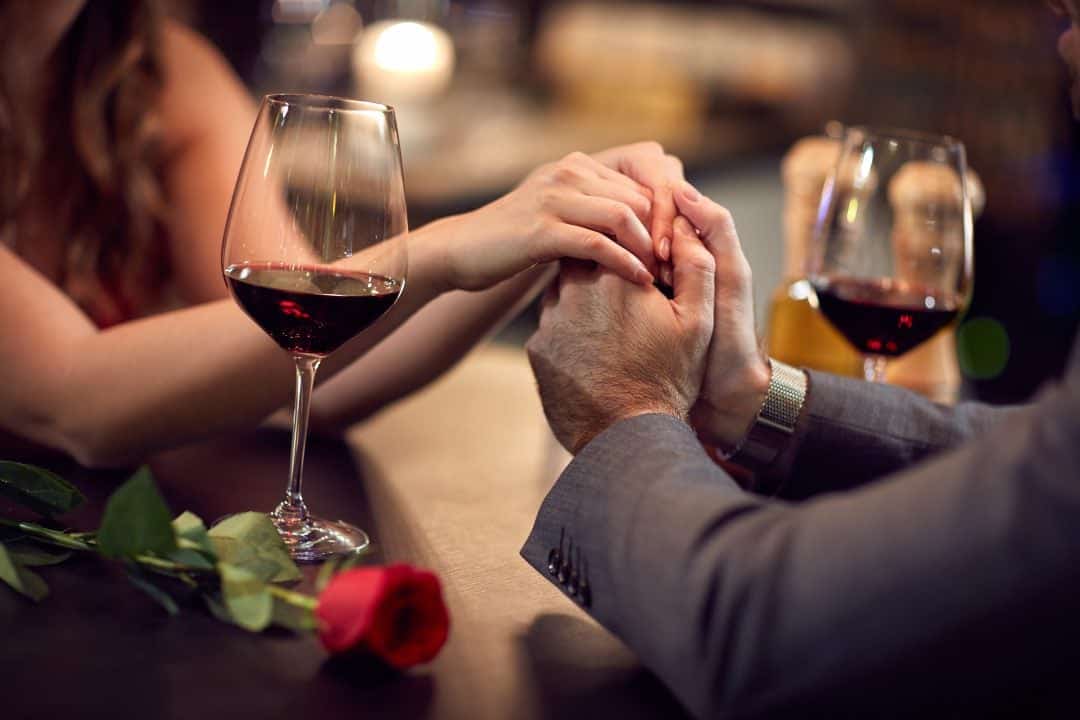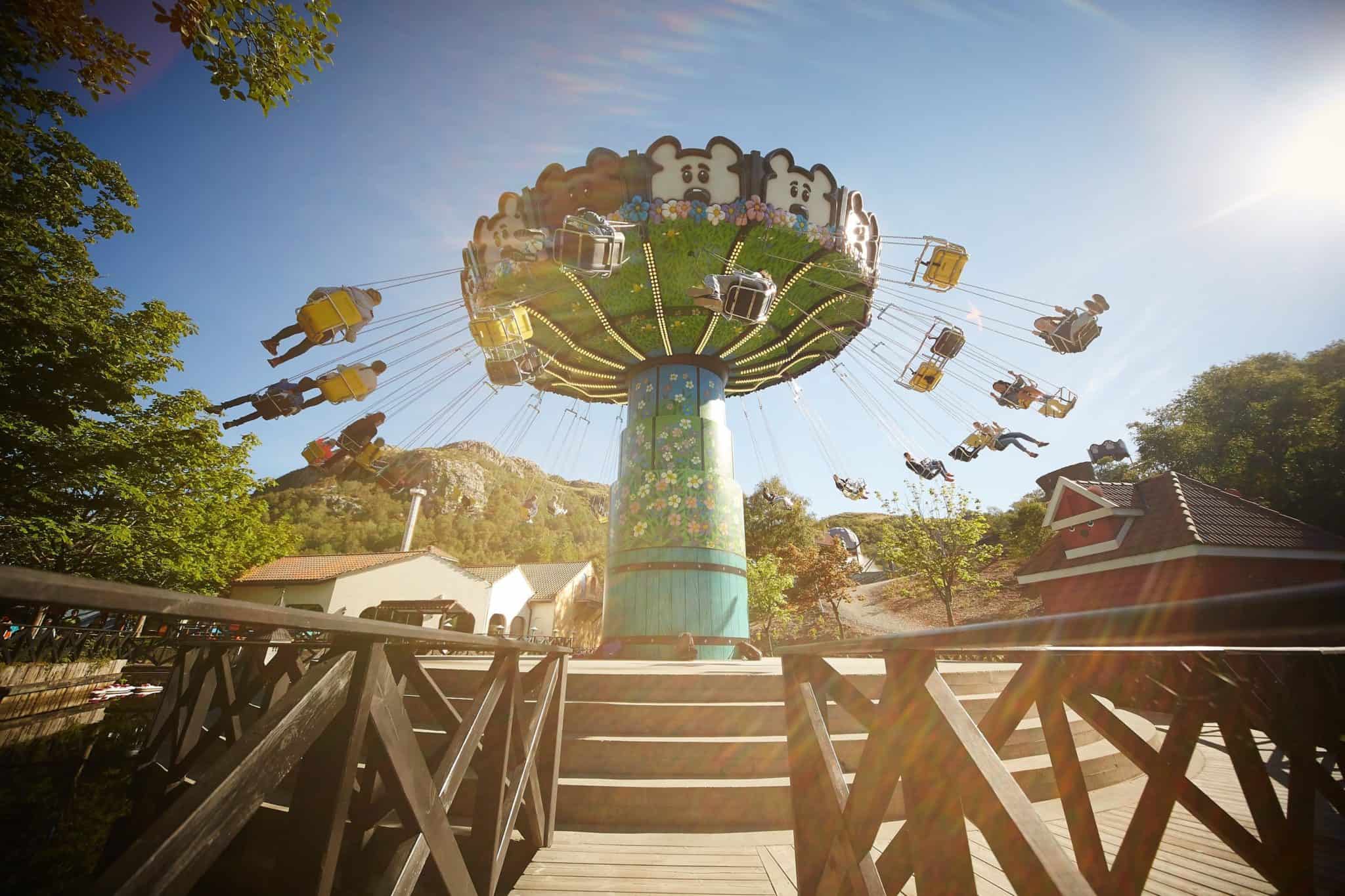 Kongeparken Amusement Park is located in Ålgård and is one of Rogaland's most popular attractions. It is a 15-minute drive from GamlaVærket.
At Kongeparken, you can visit the Freia Chocolate Factory where you can make your own chocolate, ride Humla, Norway's largest carousel which takes you 10 meters above the ground, and meet some adorable animals on the farm, among other many exciting activities! A perfect activity for the entire family.
Read more at Kongeparken.no.
Once a month, on a Saturday, we host afternoon tea at GamlaVærket. The date will be posted on our Facebook page.
We serve a variety of teas and sandwiches, scones, and pastries in a traditional afternoon tea-style.
The price is 395,- kr per person for tea and food and 525,- kr for tea, food, and a glass of sparkling wine
Tables must be booked in advance.