SkogSprett Klatrepark
Skogsprett is only a 10-minute drive from Kronen Gaard Hotell. The park offers 5 unique courses for different experience levels. It's the perfect place for a fast-paced and exciting team building with colleagues, or a fun activity with your kids.
More Information on Team Building at SkogSprett
Offering various activities, 5 unique climbing trails, and ziplines, the stage is set for a fast-paced team building. Team building at SkogSprett starts by dividing the group into teams, then using the net park to warm up the body and solve various tasks together. There is a variety of team building activities at ground level before the safety training in the climbing park begins. Whether on the ground or up among the trees, teams will join forces and solve tasks along the way. A winning team will be selected when all the tasks are finished.
Team building activities are tailored to the company's wishes and needs. Duration ranges from 1 to 2 hours.
Borrow a Bicycle
Guests at Kronen Gaard Hotell are welcome to borrow a helmet and bicycle, free of charge.
Take a bike ride to Sandnes city center and experience what Langgata has to offer, or bike one of the many nature trails in the area surrounding the hotel.
Bicycling is the best way to see the countryside in all its glory! Sandnes used to be the cycling capital of the country, with its own cycling festival. Today, the city hosts, or is at least part of, several cycling tournaments – such as the Tour de Fjords and the Nordsjørittet.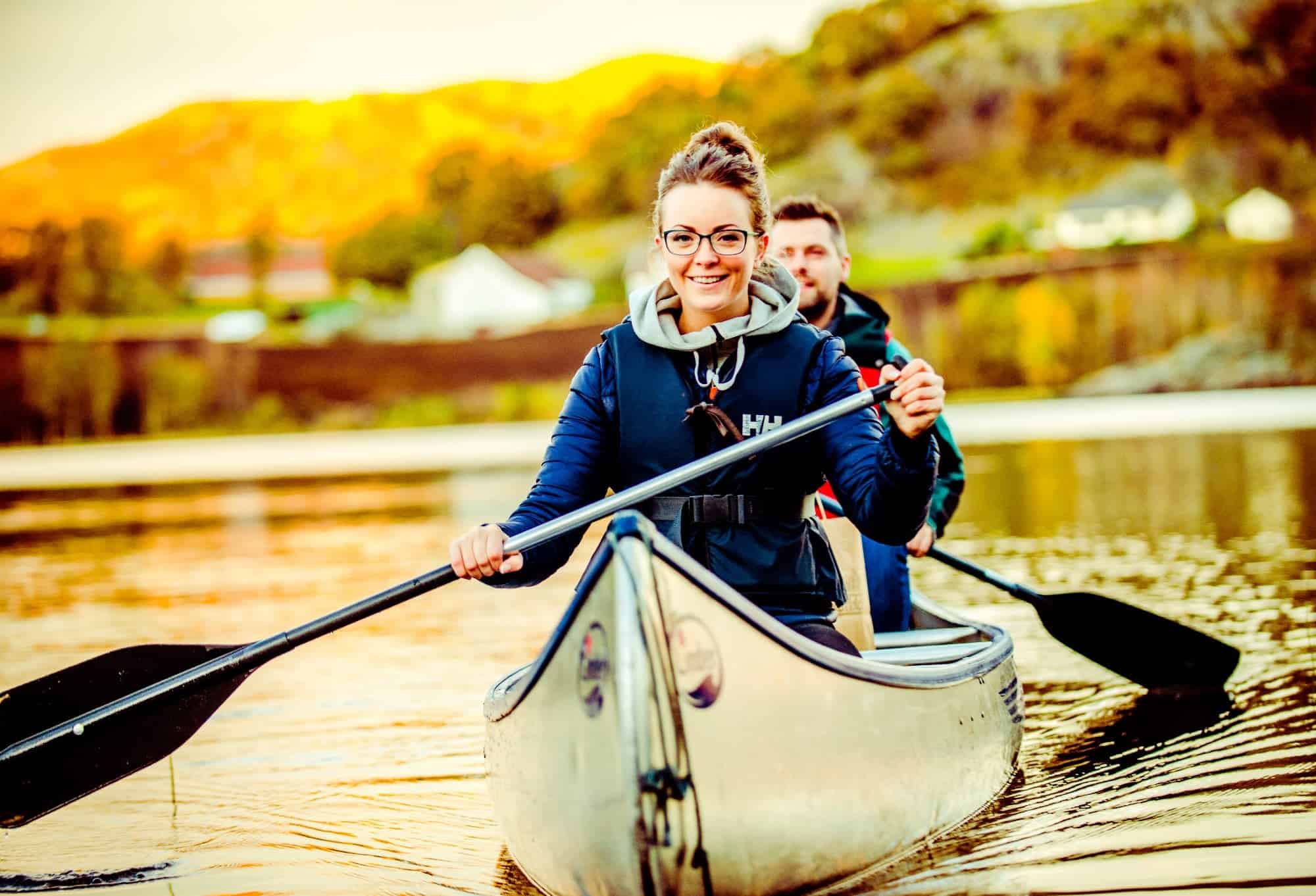 Canoe Rentals
Kronen Gaard Hotell has 12 canoes available for rent. Whether you are staying at the hotel for a conference or visiting for the holidays, you are welcome to paddle one of our canoes along the Ims-Lutsi watercourse. The canoes are located in Alsvik.
Price per day 300,- kr per canoe
Canoe Rental Season: May – October
More Information
Do you want food with you on the trip?
Order a delicious packed lunch from Kronen Gaard Hotell when you reserve a canoe, and everything will be ready when you arrive.
As another option, we also invite you to enjoy a well-deserved dinner at the hotel after a day of paddling.
The canoes have a load capacity of 400 kg.
There are two seats with space for children or luggage in between.
Kitchen Theater
Would you like to try your hand at being a host for an evening? Or perhaps a bartender, chef, florist, or hotel director?
At our kitchen theater event, groups of 15-50 people get to experience firsthand what it is like to run a hotel – for real!
The event lasts for approximately 4 hours, and we have knowledgeable chefs and waiters who will guide you and offer good tips along the way.
In our experience, Kitchen Theater is an excellent way to bond people together, it is a fun way to see how the participants adapt to their roles. Send us a request for your event today.
Lunch Trip
Feeling the need for some fresh air and light exercise?

How about a little walk in the nearby area? Sandnes author Jack Rostøl who is also an avid hiker has created a route especially for Kronen Gaard Hotell which we call the "Lunsjtur" or the Lunch Trip. The trip only takes 45 minutes, hence the name. 
Good shoes are an advantage, if you need boots we have them at the hotel, just ask at the reception.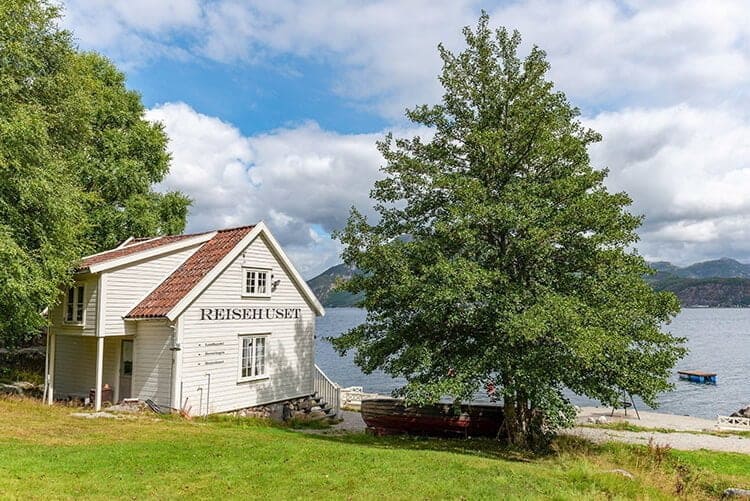 Bakernes Paradis
Kronen Gaard's country house, Bakernes Paradis is open every summer on Saturdays and Sundays from 11:00 to 17:00. Bakernes Paradis has a café that serves our famous homemade fish soup and baked goods, as well as a gift shop.
A charming place where you can enjoy a picnic with fantastic views of the Høgsfjord, go fishing, or take a dip in the fjord. Children can walk on stilts and catch crabs by the shore.
More Information
Bakernes Paradis is 70 acres of greenery by the Høgsfjord where adults and children alike can catch crabs by the shore or try their luck at fishing.
On select Sundays at 12:30 it will be possible to board a Lysefjord cruise that takes you on a unique guided tour into the majestic Lysefjord where you will experience the whiskey waterfall, the legendary Fantahålå, and not least the Pulpit Rock.*
*Please check for availability.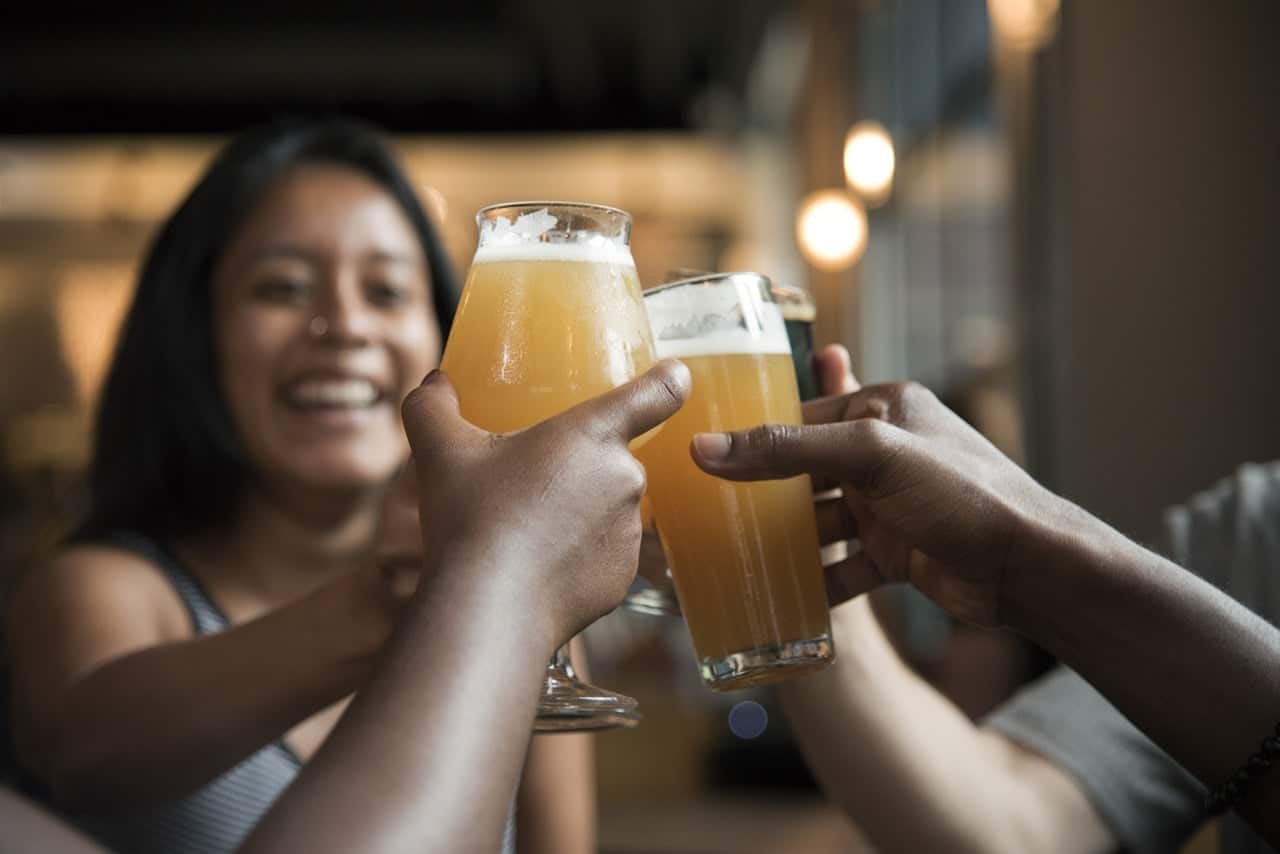 Beer Tasting
Our beer enthusiast takes you on a journey through the world of beer. Here, the taste buds are set in motion and you are guaranteed to have a renewed relationship with beer after this evening. The kitchen at Kronen Gaard prepares a plate for each participant with different flavors such as herring, marinated shrimp, and an assortment of cheeses, cured meats, and dark chocolate, which are to be tasted together with the different beers.
The duration of the event is approximately 1,5 hours and is best suited for groups of 10 – 30 people.