Celebrations at Kronen Gaard Hotell
A Unique Setting for Your Celebration
Whether it is a birthday, anniversary, baptism, confirmation, Christmas party, or simply a gathering friends and family over a great meal, we promise a memorable experience at Kronen Gaard Hotell.
Our traditions play as big a role today as when Gabriel and Beate Block Watne were in charge of the celebrations at the end of the 1800s. Our rural and historical surroundings help to set the right framework for both formal and informal celebrations.
The kitchen at Kronen Gaard Hotell has a philosophy in Norwegian that is "ærlig mat står i sentrum",
which basically means that we believe in genuine and honest food and take pride in sourcing our ingredients from local suppliers.
Our chef handpicks the ingredients used in our dishes and guarantees a wonderful dining experience combined with personal and exemplary service. Kronen Gaard Hotell is a time-honoured place to celebrate life's greatest milestones.
Restaurant «De gamle stuene»


Our main restaurant has a capacity of up to 60 guests.

Kronesalen
Kronesalen function room has a capacity of up to 110 guests.

Bryggerhuset
Bryggerhuset function room has a capacity of up to 40 guests.

Bøkestuen
A function room located on the 2nd floor with its own terrace, Bøkestuen has a capacity of up to 20 guests.

Gaardshuset
Gaardshuset function room has a capacity of up to 15 guests.
Christmas at Kronen Gaard
Welcome to a magical yuletide gathering in historic surroundings!
No place evokes the holiday atmosphere quite like Kronen Gaard Hotell.
Driving up the driveway lined with massive, old beech trees adorned with lights, walking up to the hotel through a torch-lit path, and sitting by a fire burning bright in the dark winter night; it's easy to feel the festive, yet cozy ambiance that comes with the holidays in Norway when you're at Kronen Gaard Hotell.
The scent of Christmas greets you right when you walk in through the door, as it wafts through from our open kitchen. We serve a variety of delicious, traditional Christmas dishes.
Christmas Breakfast 
Enjoy a long and delicious Christmas breakfast with friends, family or colleagues. We serve traditional Norwegian Christmas breakfast staples such as smoked salmon, scrambled eggs, herring, homemade bread, and more.

Christmas Lunch 
Take a break from the Christmas rush, gather good friends, family, or colleagues to enjoy our traditional Christmas lunch. Let the conversations flow over a good meal, and create new memories for years to come.

Christmas Dinner (weekdays)
Work through packed holiday schedules and give yourself a midweek treat with our delicious and traditional Christmas dishes in our historic and festive surroundings.

Christmas Dinner (weekends)
We are known for our distinguished surroundings and delectable dining experiences, and we look forward to welcoming our guests to a wonderful Christmas party in historic surroundings.

Christmas Buffet, Sundays
We look forward to welcoming everyone to festive surroundings and Sunday Christmas buffet consisting everyone's favorite traditional hot dishes, cold delicacies, and our delicious homemade desserts.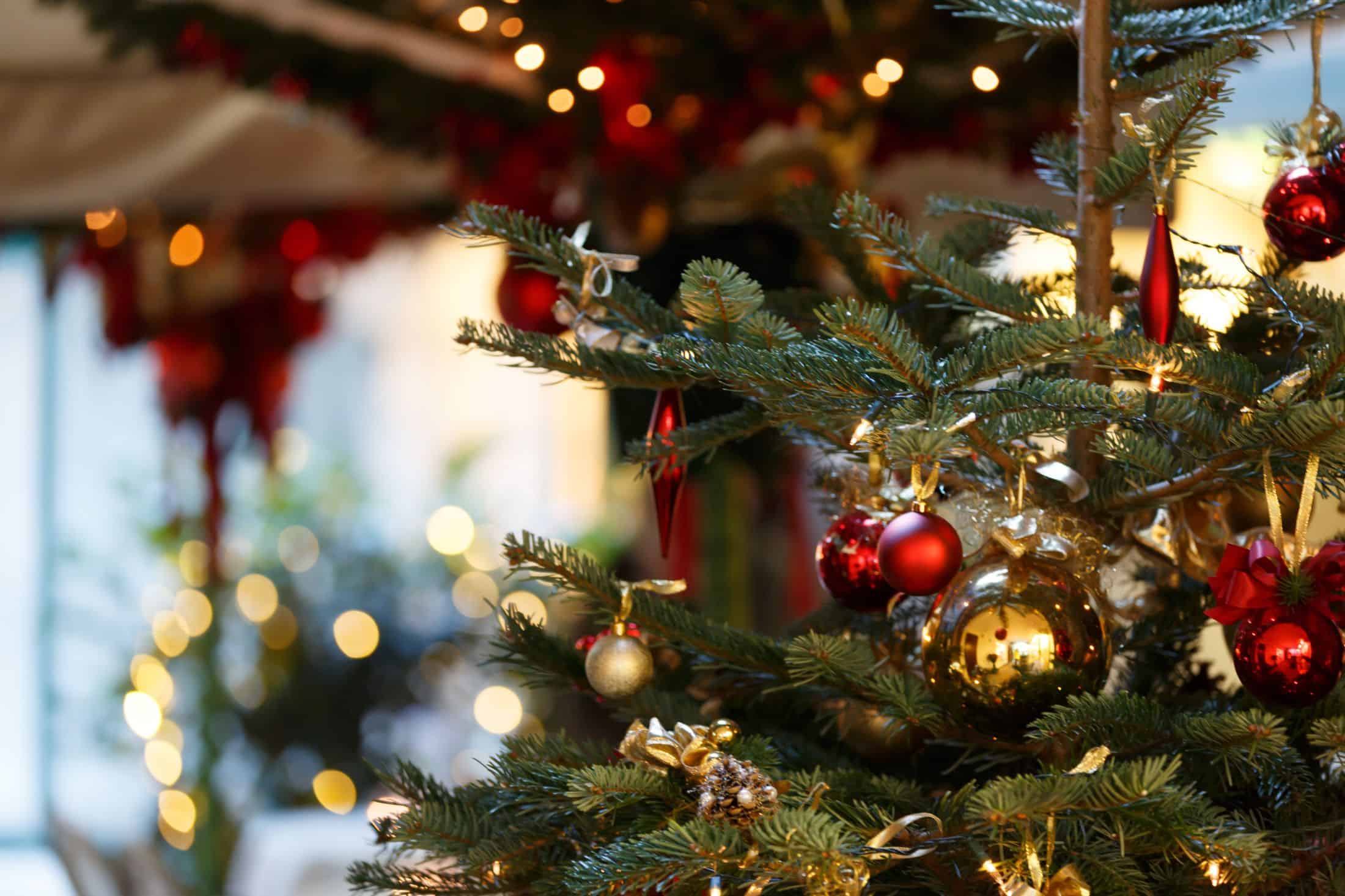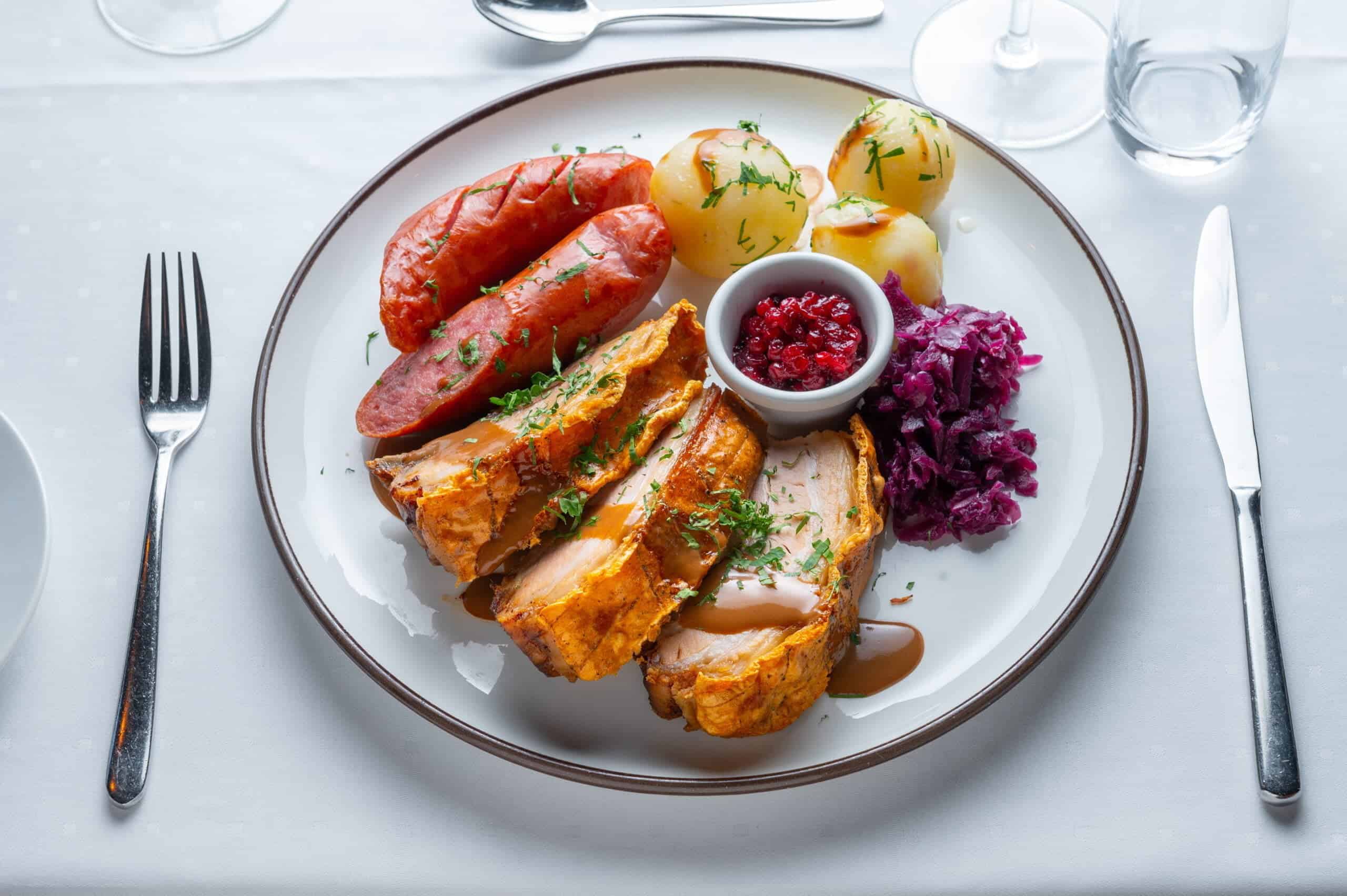 At Kronen Gaard Hotel we have extensive experience with arranging all kinds of weddings. Your wedding day is a day you will remember and cherish in your heart forever, and we want to help you make that happen.
We have many different wedding concepts, whether it's a summer wedding with an outdoor ceremony out in the garden, or a winter wedding party with mulled cider and bonfires. We have something for everyone – traditional or unconventional, big or small, formal or relaxed. Whichever way you choose to go, we will be here to ensure that your wedding day will leave everyone in attendance with magical, unforgettable memories that can be reminisced on for years and years to come. 
We wish for wedding planning to be a pleasant experience.
We have put together a wedding package that makes the planning a little simpler. 
The basic package includes the following:
3-course dinner with our "De gamle stuer" menu
Coffee served with dessert
Coffee served with the wedding cake
Venue rental
Table setting with white tablecloths, cloth napkins, and candles
White cloth seat covers
Midnight snacks
Bridal suite with breakfast
Venue viewing and planning meetings
AV equiment
1085,- kr per person
Wine Package
One glass of a sparkling wine as a welcome drink, two glasses of house wine (red or white) for the main course 375,- kr
One glass of sparkling wine as a welcome drink, three glasses of house wine (red or white) for the main course 500,- kr
Whether it's a birthday or graduation, 50th anniversary or confirmation, wouldn't it be amazing to be able to sit back, relax, and trust that we will take care of all the planning? It gives us great satisfaction to be able to organize a day that promises good memories, with great company, all while enjoying delicious food and drinks.
We will help you choose everything from table settings, music, and even transport, should that be necessary. For a little extra personal touch to the event, you may of course provide your own flower arrangements and cakes, and we look forward to handling the rest.
A memorial is where friends and family gather over a meal to remember and honor the deceased following the funeral ceremony. Many people think of this gathering as a fitting end to a heavy day.
At Kronen Gaard Hotell, we recognize how important it is to have a good system for planning such a gathering. We arrange everything while discreetly cooperating with relatives and friends, so that the bereaved do not have to worry about the practical matters.
Contact us and we will help you organize a memorial gathering for your loved one.
Buffet Service
A buffet provides more opportunity for movement and communication among guests. We serve coffee and, if desired, sodas and juice, on the tables. Should you wish to add an extra personal touch, you are welcome to bring your own cakes.

(Sandwiches and cakes that are left over may be packed and can be taken home after the memorial service.)
From 385, – kr per person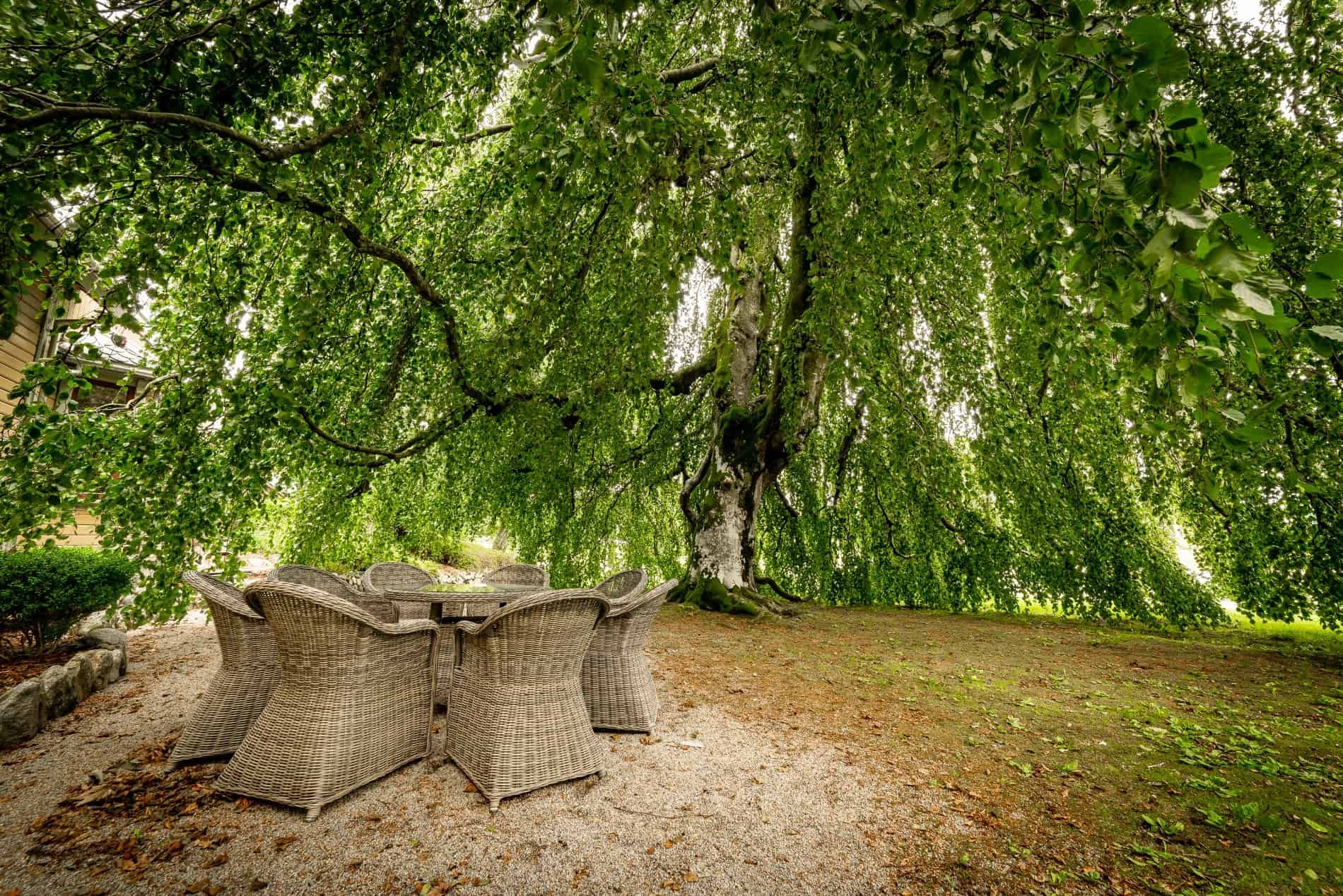 Kronen Gaard Hotell gives you the highlight of the summer with a lively outdoor celebration in the countryside. Expect to be served the taste of summer, with food hot off the grill and a cold drink in your glass.
Quiet and beautiful surroundings ensure an idlyllic atmosphere for everyone involved. We have a tent in the garden, warm blankets, and plenty of heaters should it be a chilly summer evening.
For more information, please contact us here.
*For parties of 20 people or more.