Located in Lauuvik by Høgsfjorden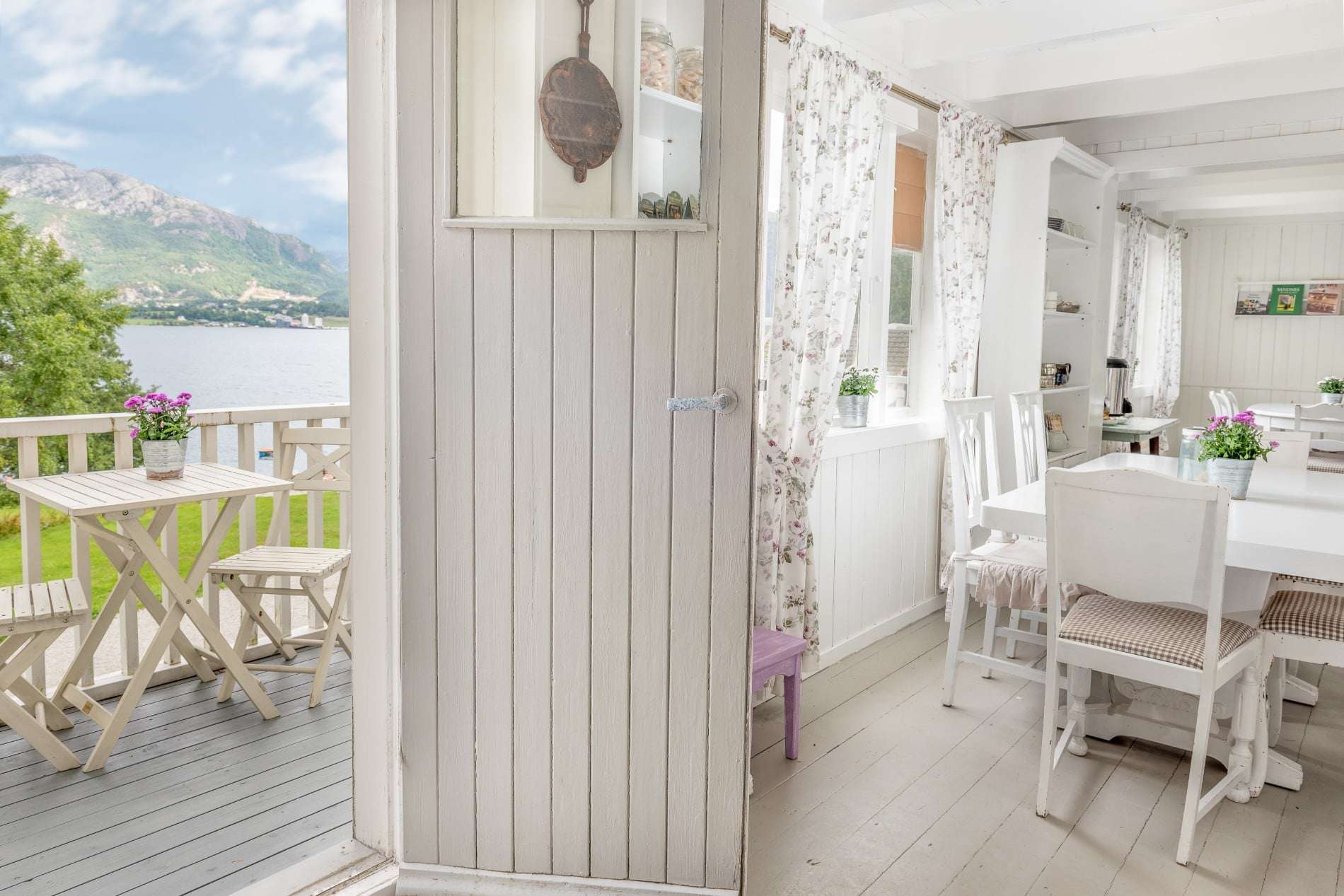 Welcome to
Bakernes Paradis
Bakernes Paradis is a fantastic place to visit for a day trip with the whole family. There is an activity for everyone at any age, whether it's fishing from the pier, swimming in the fjord, or having a picnic while enjoying the views.
Our café in Heimahuset offers our famous fish soup served with homemade bread, fresh sandwiches, and other baked goods and pastries.
The shop in Heimahuset has a variety of unique, locally handcrafted goods available to purchase as little souvenirs from an idyllic day by the fjord.
Bakernes Paradis is open Sunday from 11-17:00 through September
Our menu is based on fresh, local ingredients available in the region.
We draw inspiration from the land and sea, and are very proud of our specialty, our homemade fish soup served with fresh bread.
We also offer toasted sandwiches with ham and cheese, a variety of baked goods, sausages, waffles, ice cream, and homemade brownies and carrot cake from Kronen Gaard Hotell.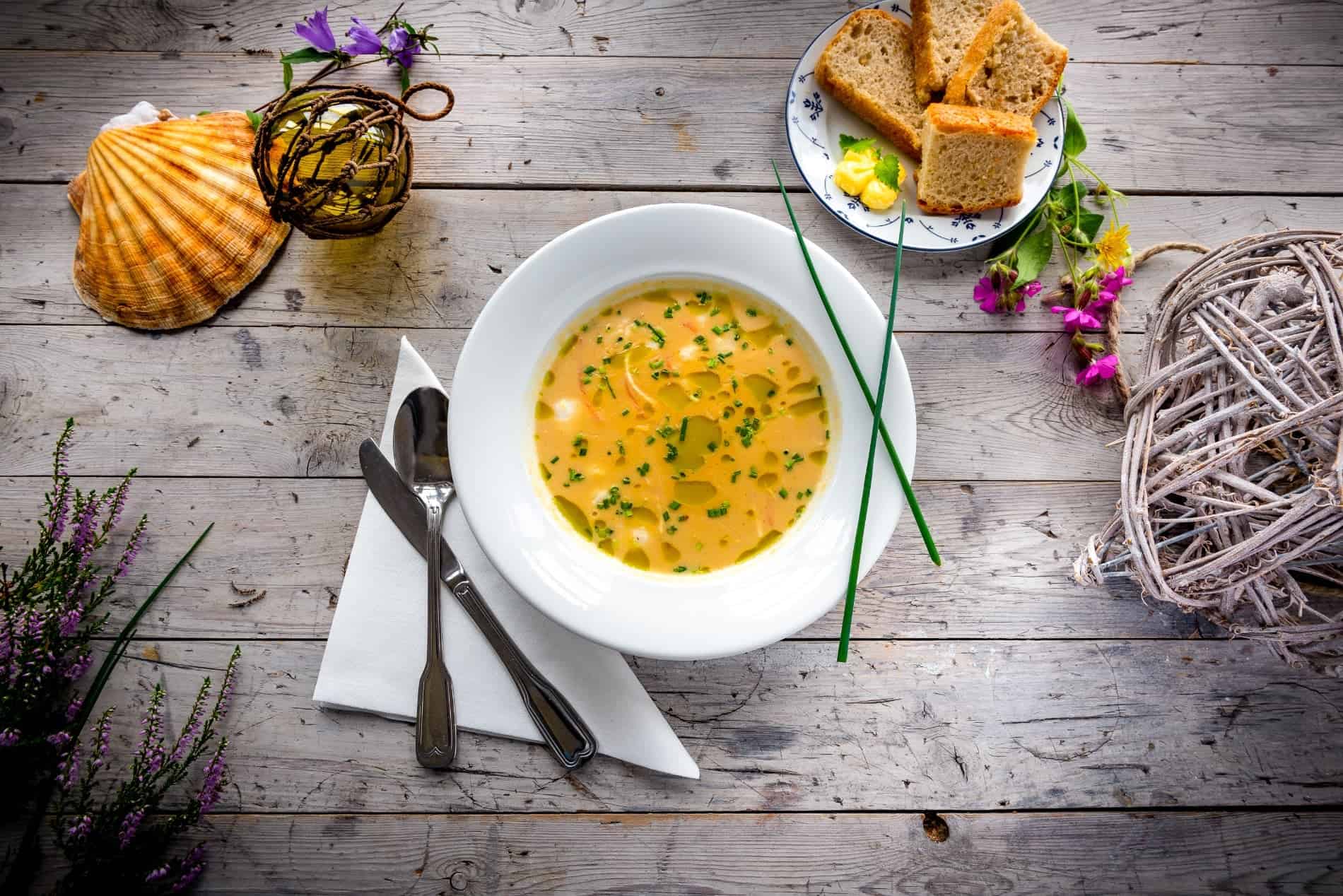 What Our Guests are Saying
"A lovely, peaceful place"
We had coffee and very nice waffles here on a picture perfect day. The sun was shining. It was warm. The water was calm and just beautiful.
"Beautiful scenery, good food"
It was a sunny, peaceful day. Good food. Couldn't wish for more.
"Lovely stop for coffee and baked goods"
Next to the Lauvvik-Oanes ferry and easily reachable by boat is this lovely café, located in an old farmhouse and with plenty of country charm. Good coffee and pastries.
Very nice place, people are great and the food is the best. You can borrow toys for the kids, and you can fish from the pier! Everyone should visit this place.