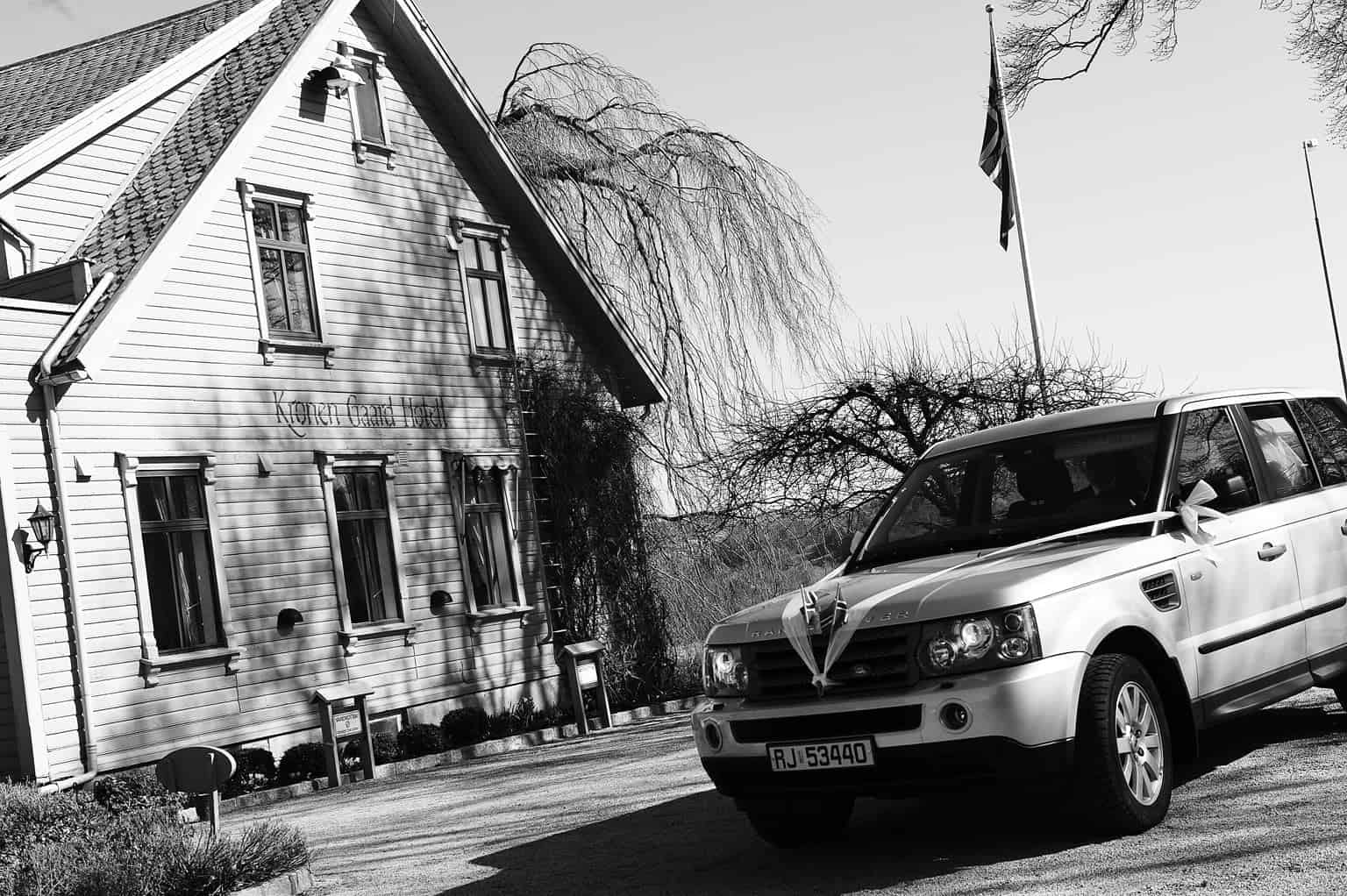 If you have specific wishes for the theme, flowers, colors, and design, you are welcome to put your personal touch on the decorations. Together with a lovely wedding cake, delightful food from Kronen Gaard's distinguised kitchen,
our historical surroundings, and your personal touch, we will make a dream come true.
Before the day, we sit down with the bride and groom to plan the big day down to the smallest detail. Whether it is a wedding for 2 or 100, we are here to make sure that together we will create memories that can be concealed in the heart and brought out again and again.
We deck the tables with white tablecloths, crisp cloth napkins, freshly polished silverware, and flowers from our local garden center. The bubbly will be ready as the bride and groom meet their guests in our beautiful garden or through our halls which are also perfect for mingling before and after dinner.

Kronen Gaard Hotell has 32 unique rooms, each with its own history, and a beautiful suite. When the evening is over, the bride and groom can retreat to our beautiful bridal suite and wake up to breakfast served in bed, if desired.
To enhance the experience, we can offer your guests accommodation in our historical surroundings in the Sandnes countryside. This way, all your guests are able to gather together in one place and enjoy breakfast the next day while reminiscing the magical evening before. 
The basic package includes the following:
3-course dinner with our
"De gamle stuer" menu
Coffee served with dessert
Coffee served with the wedding cake
Venue rental
Table setting with white tablecloths, cloth napkins, and candles
White cloth seat covers
Midnight snacks
Bridal suite with breakfast
Venue viewing and planning meetings
AV equipment
1085,- kr

Wine Package
One glass of a sparkling wine as a welcome drink, two glasses of house wine (red or white) for the main course 375,- kr
One glass of sparkling wine as a welcome drink, three glasses of house wine (red or white) for the main course 500,- kr
A wedding is one of life's biggest milestones and requires a lot of planning. Therefore, we have gathered our best advice and tips that we've learned throughout the years, hoping it will help you fulfill the wedding of your dreams.